Avon Lake Family Dental Care
Posts for: August, 2020
By Walker Rd Avon Lake, OH
August 23, 2020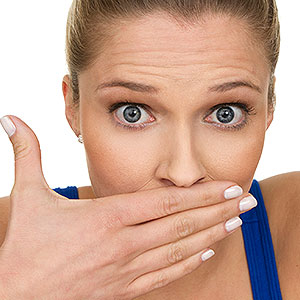 When they weren't building pyramids or wrapping mummies, the ancient Egyptians mixed herbs and spices with a little honey to make small lozenges. Their purpose: to fight halitosis, that perennial scourge of polite society. More specifically, they were the first known breath mints.
Just like our ancient forebears, we're still trying to stop bad breath—to the tune of $12 billion annually for breath-freshening products. For the most part, though, fresher breath is still largely the byproduct of dedicated oral care. In recognition of National Fresh Breath Day this August 6th, here are 4 simple things you can do to help eliminate embarrassing bad breath.
Remove dental plaque. Mouth bacteria proliferating within a thin buildup of food particles is called dental plaque—the main culprit in 85—90% of bad breath cases. These bacteria can emit volatile sulfur compounds (VSCs), which have a characteristic rotten egg smell. You can reduce bacteria and their foul odors by removing plaque with daily brushing and flossing and twice-a-year dental cleanings.
Boost your saliva. An inadequate flow of saliva, often a side effect of certain medications, can leave your mouth dry and susceptible to bacterial growth and subsequent bad breath. You can increase saliva flow by drinking more water, using saliva-boosting aids, or speaking with your doctor about alternative medications with less of a dry mouth side effect.
Brush your tongue. Some people find their tongue is "Velcro" for tiny food particles, which attract bacteria. It's always a good idea to brush your tongue (especially toward the back) to loosen and remove any clinging food particles. If it continues to be a problem, you can also employ a tongue scraper for a more thorough tongue cleaning.
Get a checkup. Although bacterial growth from inadequate hygiene is the usual cause for bad breath, it isn't the only one. Dental diseases like tooth decay or gum disease can also create unpleasant mouth odors, as well as serious conditions like diabetes, kidney infections or certain cancers. If your bad breath persists despite diligent hygiene, see us or your doctor for a more comprehensive exam.
During our long war with halitosis, we've learned a thing or two about its causes. We've also learned that practicing good oral habits is the best thing you can do to beat bad breath.
If you would like more information about controlling bad breath, please contact us or schedule a consultation. To learn more, read the Dear Doctor magazine article "Bad Breath: More Than Just Embarrassing."
By Walker Rd Avon Lake, OH
August 13, 2020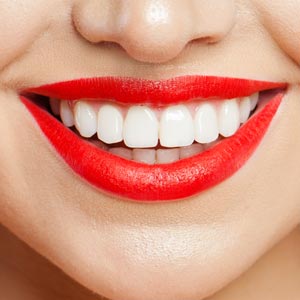 The fast-paced world of sports and entertainment isn't all glitz and glamour. These high-profile industries create a unique kind of emotional and mental stress on celebrities. For many of them, a way to "let off steam" is an oral habit known as teeth grinding.
Teeth grinding is an involuntary habit in which a person bites and grinds their teeth outside of normal activities like eating or speaking. It's common among young children, who usually grow out of it, but it can also affect adults, especially those who deal with chronic stress. If not addressed, teeth grinding can eventually wear down teeth, damage gum attachments or fracture weaker teeth. It can even contribute to tooth loss.
A number of well-known personalities in the spotlight struggle with teeth grinding, including actress Vivica Fox, model and TV host Chrissy Teigen, and star athletes Tara Lipinski and Milos Raonic of ice skating and tennis fame, respectively. The habit represents not only a threat to their dental health, but also to one of their most important career assets: an attractive and inviting smile. Fortunately, though, they each use a similar device to manage their teeth grinding.
Besides seeking ways to better manage life stress, individuals with a teeth-grinding habit can protect their teeth with a custom mouthguard from their dentist. Made of slick plastic, this device is worn over the teeth, usually while sleeping, to minimize dental damage. During a grinding episode, the teeth can't make contact with each other due to the guard's glossy surface—they simply slide away from each other. This reduces the biting forces and eliminates the potential for wear, the main sources of dental damage.
Chrissy Teigen, co-host with LL Cool J on the game show Lip Sync Battle, wears her custom-made guard regularly at night. She even showed off her guard to her fans once during a selfie-video posted on Snapchat and Twitter. Vivica Fox, best known for her role in Independence Day, also wears her guard at night, and for an additional reason: The guard helps protect her porcelain veneers, which could be damaged if they encounter too much biting force.
Mouthguards are a prominent part of sports, usually to protect the teeth and gums from injury. Some athletes, though, wear them because of their teeth grinding habit. Tara Lipinski, world renowned figure skater and media personality, keeps hers on hand to wear at night even when she travels. And Milos Raonic, one of the world's top professional tennis players, wears his during matches—the heat of competition tends to trigger his own teeth-grinding habit.
These kinds of mouthguards aren't exclusive to celebrities. If you or a family member contends with this bothersome habit, we may be able to create a custom mouthguard for you. It won't stop teeth grinding, but it could help protect your teeth—and your smile.
If you would like more information about protecting your smile, please contact us or schedule a consultation. To learn more, read the Dear Doctor magazine articles "Teeth Grinding" and "When Children Grind Their Teeth."